A short day trip from New Orleans, Ocean Springs is one of those small towns for which America is famous. Its historic downtown has quaint shops and restaurants lined up along a walkable main street, jutting off perpendicularly from a railroad line that runs straight through town.
Train Depot Housing "Realizations"

We went to Ocean Springs to learn about its most famous resident—Walter Anderson. A schizophrenic turned recluse, Anderson was a brilliant artist in the mid-1900s known for his colorful and quite fanciful paintings. Our first taste of his artwork was inside the old train depot next door to the Visitor's Center. Run by Anderson's family, "Realizations" has turned his kid-friendly designs into t-shirts, purses, bookmarks, posters and more. After buying some new tees for our boys, we scooted outside to the Saturday Fresh Market taking place in the depot's parking lot (every Saturday 9 a.m. – 1 p.m.). Here, we sampled homemade goodies and browsed the produce and plants for sale before continuing down Washington Avenue.
Walter Anderson Museum of Art
Dedicated to Walter Anderson's artwork, the Walter Anderson Museum of Art houses more than 1,000 pieces of art. These include elaborate murals depicting his life and discoveries on the Gulf Coast. We stood for an eternity gazing at the Community Center murals, pointing out the animals and scenes hidden within it. Then we marveled at how he created the "Little Room" murals without a sole seeing them until after his death.
Marina and Shearwater Pottery Showroom
Our next stop took us to the family business. Shearwater Pottery was started by Walter's brother Peter and is today owned by Peter's four children. Three of them carry on the tradition of crafting decorative, functional clay pieces. The workshop, annex and showroom are tucked away in the woods close to the water's edge. The drive to visit the shop is almost as scenic as the pottery itself, as you pass a boat-filled marina on an inlet off the Gulf.
Gulf Islands National Seashore Trail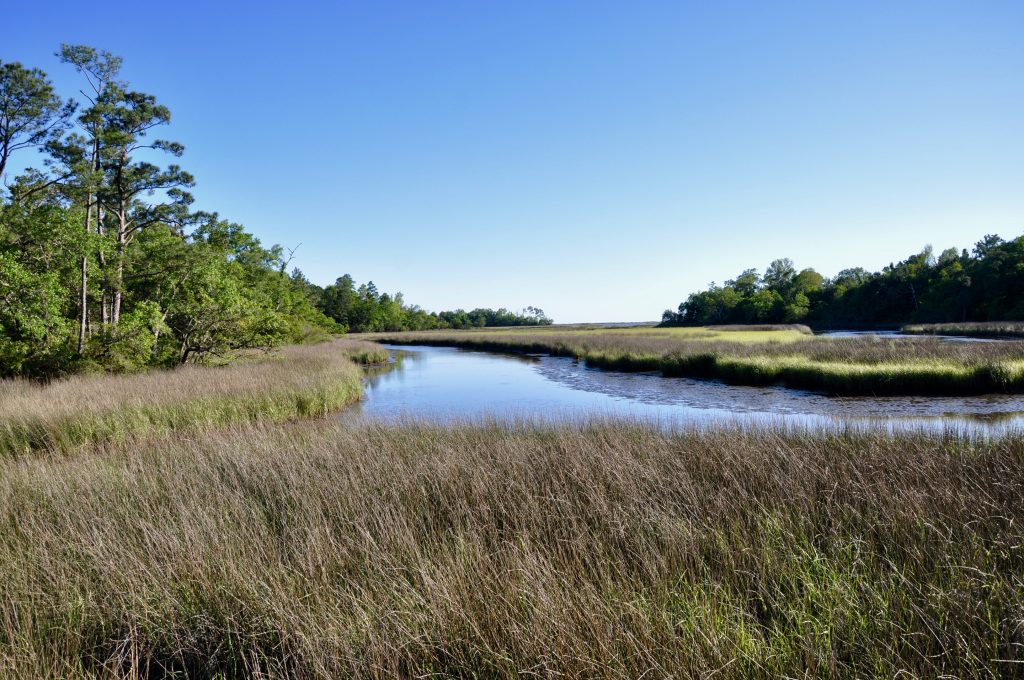 By this point, the kids were starting to get antsy and needed some quality "hyper" time. So we headed off to Gulf Islands National Seashore to hike the scenic, coastal forest trail. They zoomed across the pathways, stopping briefly to search for fish and turtles in the still waters beneath the fishing pier. Then they looped back around to the Visitor's Center where exhibits detailed the area's beauty and mystique.
Fort Maurepas City Park & Nature Preserve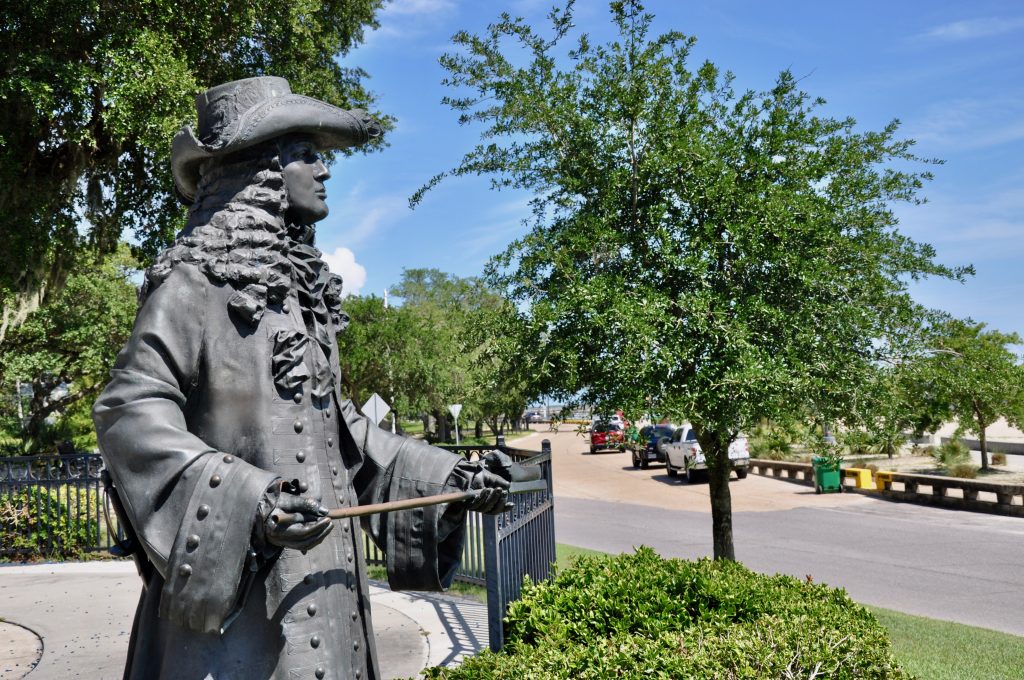 A great place to spend a hot summer afternoon, Fort Maurepas Park on Front Beach Drive overlooks the Gulf. It also features a splash pad and a ship playground. If you bring along a fishing pole, a fishing pier juts out into the Gulf from here as well. Throwing on their bathing suits, the kids cooled off while we sat in the shade and watched the boats go by. The playground rests near the former site of Fort Maurepas. The fort was built in 1699 by French explorer Pierre Le Moyne d'Iberville (pictured here). Fort Maurepas was the site of the first European colonization in Mississippi. In 1719, it briefly served as the capital of Louisiana.